Skip to Content
Hiring for Lawn, Landscape, & Hardscape Jobs in New Hampshire
Beacon Property Services is a lawn and landscape company that hires passionate professionals. Our services include landscaping, spring and fall cleanup, and snow removal for homes and businesses throughout New Hampshire. If you enjoy working outside and performing lawn care tasks, then you may be a suitable candidate for joining our team. We encourage you to fill out an application and tell us why you want to look for us. We look forward to hearing from you and growing your career in the lawn, landscape, and hardscape industries.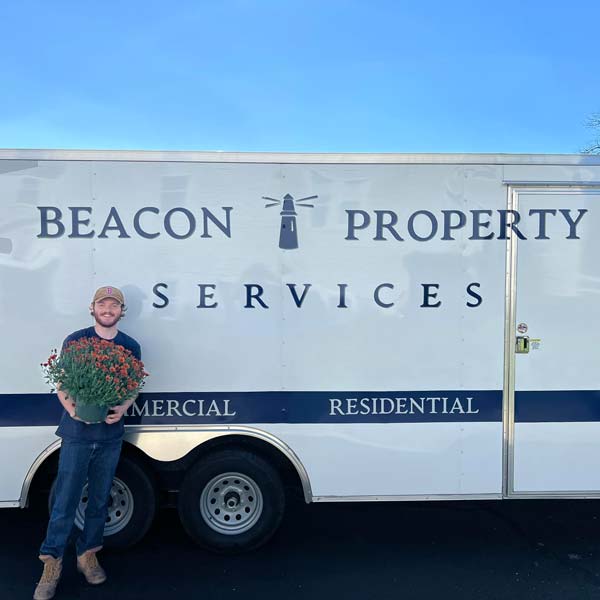 Why Work for Beacon Property Services
Beacon Property Services is made of skilled, friendly, committed professionals who strive to provide services with the highest level of excellence. We thank our crew members daily for their dedication and offer great benefits to them on and off the job. When you work with us, you can expect a collaborative working environment and a team of professionals who support each other. Here are a few of the following advantages our employees receive:
Health Insurance
Competitive Salaries
Paid Vacation
Roles We're Looking to Fill
Landscape Maintenance Crew Leader
The Landscape Maintenance Crew Leader oversees and performs lawn mowing, spring and fall cleanups, pruning, trimming, weed control, and shrub and flower installation. Qualified individuals must be able to maneuver trucks and trailers.
Landscape Maintenance Technician
The Landscape Maintenance Technician performs lawn mowing, spring and fall cleanups, pruning, trimming, weed control, and shrub and flower installation.
Hardscape Foreman
The Hardscape Foreman is responsible for the oversight and performance of hardscape construction in commercial and residential settings. Must have experience installing paver patios, walkways, and retaining walls. Must have operation experience using excavators and loaders.
Are You the Right Fit for the Job?
Qualified candidates must be able to be on-call, work odd hours, and for long durations. We work in all types of weather, so candidates must be able to tolerate harsh weather conditions throughout winter, spring, summer, and fall. You must be able to operate many types of machinery, from snow blowers to excavation equipment. We value team members who are courteous and responsible to our clients and team members and who strive to do their best work daily. If this sounds like you, we'd love to hear from you.
Fill Out the Form Below for Consideration
Schedule Your Estimate Today