Skip to Content
Eye-Catching Commercial Hardscapes in New Hampshire
Beacon Property Services provides extensive landscape design, construction services, and commercial hardscapes in New Hampshire. We help businesses create lasting impressions on their customers and cultivate happier, more comfortable work settings. Our offering includes makeovers, installations, and enhancements. We can install shrubs, flowers, and pathways that add beauty to your property, making it more appealing and boosting curb appeal. We align our services, taking your property's size, dimension, and aesthetic to ensure your landscape and hardscape features enhance and complement each other.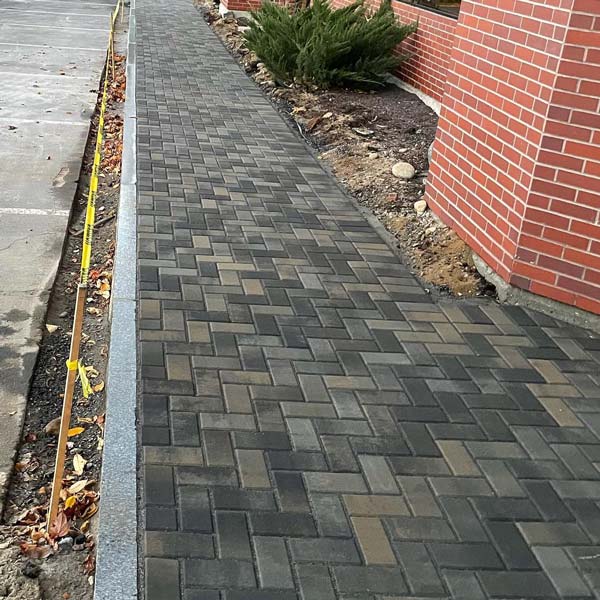 Seal-Tight Protective Drainage Solutions
We're here to secure your property and its hardscape and landscape features for the long term. We provide many types of erosion control, including French drains and excavation. Our team incorporates erosion and drainage services while installing walkways, patios, and retaining walls, so your grounds stay protected 24/7. Our solutions divert rain, ice, and melted snow water to areas where they can't affect or damage your lawn, giving you peace of mind and control over your landscape.
Attractive, Easily Maintained Hardscapes for Businesses
Adding hardscapes to your business offers many advantages, from making your business more appealing and increasing your property's value. We complete commercial lawns and landscapes with the following:
Walkways
We offer paved walkways in many beautiful designs and materials built to impress your clients and customers.
Retaining Walls
Retaining walls prevent erosion and flooding, control moisture, give privacy, and add depth and dimension to your grounds.
Patios
Our team can construct the perfect outdoor patio for hosting meetings and taking breaks, providing you, your employees, and your clients with comfort and relaxation.
Customized Commercial Lawn Care Services
As a seasoned, top-quality, and full-service team, Beacon Property Services specializes in virtual services regarding lawn care and landscaping. We understand precisely what our clients need and devise customized solutions to exceed their expectations. We aim to add lasting value to our client's properties, whether they want more beauty or functionality. After meeting you and discussing our needs and vision, we'll provide a free estimate detailing your entire project. We look forward to getting to know you and cultivating a better property for you, your employees, and your customers.
Schedule Your Estimate Today